Enterprise Resource Planning (or ERP) offers organizations the ability to integrate disparate functions from human-capital management, financial management, and supply chain management to customer relationship management. Yet, ERP continues to evolve as advances in Web services enable organizations to integrate business functions and processes across the enterprise more tightly.
Simultaneously, new delivery platforms such as software-as-a-service (SaaS) are emerging to speed deployment and reduce both complexity and the total cost of ownership (TCO).
And for organizations yet to go the ERP route, one of the most critical decisions you need to take is in choosing ERP software that gives you total control, integration, connectivity, and visibility of every facet of your company.
Technosoft's ERP practice offers a convenient "one stop shop" for all of your ERP needs including business strategy consulting, package implementation, upgrades and migration, as well as on-going maintenance and support. We also advise on and implement solutions that leverage the latest Oracle and SAP Service Oriented Architecture (SOA) solutions to help you transform business-critical processes to boost innovation and cost savings.
To ensure a successful ERP engagement, we leverage proprietary development and implementation methodologies.
SAP ERP
SAP NetWeaver
SAP Upgrade
SAP Rollout
SAP Module Implementation
SAP Support Services
SAP Enterprise Portal
SAP Process Integration (PI)
SAP Mobile Infrastructure (MI)
SAP Application Development (Web Dynpro Java, Web Dynpro ABAP, JCo and .Net Co)
SAP HANA
SAP HANA (in-memory database technology)
SAP BW / BO
SAP Business Information Warehouse
SAP Employee Self Service (ESS)
SAP Manager Self Service (MSS)
SAP BW Implementation 
SAP BO (XCelsius, Webi, Crystal)
SAP BO Dashboard (XCelsius)
SAP CRM
SAP Business By Design
SAP CRM Sales
SAP CRM Mobile Sales Application
SAP CRM Marketing
SAP Customer Interaction Center
SAP CRM IT Services
SAP CRM eCommerce
SAP CRM Migration
SAP Business By Design
SAP Basis
SAP BusinessObjects (EPM)
SAP Solution Manager
SAP Technical Upgrade
Unicode conversion
Operating System Migration
SAP BusinessObjects Planning & Consolidation (BPC)
Others
Microsoft Dynamics AX
Oracle Applications 11i
Our ERP practice combines industry rich expertise and the benefits of strategic long-term partnerships with SAP, Oracle and Microsoft. In addition, we combine deep domain experience in manufacturing / logistics, consumer packaged goods, retail / hospitality, life sciences / healthcare, and energy / utilities markets with proven expertise in:
Financials
Human capital management
Operations
Corporate services
Real estate management
Enterprise asset management
Travel management
Environment health & safety
Quality management
In addition, we offer outcome-based model to make sure you achieve business commitment.
Entire spectrum spanning development, maintenance and feature enhancement requirements,
Modernize legacy application and re-architect for reduced overall costs and increased end-user value
Technology platform upgrade and migrate
24x7 manage application support services
Assess / migrate to cloud based architecture.
Experience in handling high volume data warehouse applications and Business intelligence solutions,
The end result? You have a partner that can reduce your operating costs, improve day-to-day management of operations and support your strategic planning initiatives across your global enterprise.
01
Boosting productivity and providing on-the-go access to the salesforce organization through Mobile SAP CRM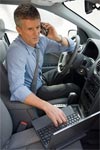 Our client is a leading provider of sales outsourcing solutions and needed a way to coordinate the activities of the outsourced salesforce services it offers. They wanted a solution that would help maximize their salesforce productivity by tracking sales activities, handling territory management, and creating a high level of accountability for their sales representatives working in the field.
Technosoft mobile enabled SAP CRM so their sales representatives could have access to the mobile sales applications. They could get access to customer account information, sales histories and sales progress. They could log sales results on the spot for future analysis and coordinate those results with in-house territory management tools.
Outcomes realized included more effective sales teams, better analytical information and less paper and reduced administration
02
Integrated SAP solution helps a leading manufacturer to increase its marketshare and boost customer service productivity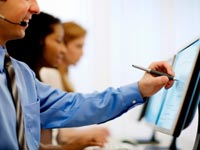 To support their business expansion, our client, a leading manufacturer of quick disconnect couplings wanted to re-enginer its business processes and implement a more robust system. Technosoft was selected to provide SAP upgrade and testing services. The team provided SAP upgrade services from v4.7 to ECC 6.0 together with integration testing and SAP offshore production support for modules like MM (Materials Management), PP (Production Planning), FI/CO (Financials and Controlling), SD (Sales and Distribution).
Other activities included configuration changer as per requirements, existing code conversion as per the SAP standard, new report creation and changes to existing reports and changes in existing forms (SAP Scripts and Smart forms).
As a result our client was able to put in place an integrated SAP database that enabled a single point access to all data including metering, customer, billing and programs. Automation greatly increased the productivity of each customer service representative as it allowed them to manage a larger number of customers.
Six Sigma based business process re-engineering reduced duplicates in the system and errors. But the biggest impact was on their marketshare which increased significantly in large part due to the ability to cross-sell its product portfolio.
03
SAP production support enables an engineering company to focus on its core business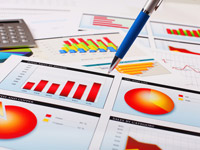 Our client, a leading construction and engineering company wanted to move its production support of their SAP implementation from their in-house global support team to an external partner.
Technosoft offered offshore L2 and L3 production support and included testing (unit, integration and regression), automated eCATT test scripts, Peregrine ticketing system and dedicated quality review and a dedicated quality review team to review the testing process and standards. In addition the team was responsible for SAP SRM and Filenet integration and provided support to the process team during APAC and Australia Go-live.
Six Sigma and ASAP methodology have boosted all round productivity and the number of tickets have reduced from 350 to 240 a week in 4 months. But most crucially, the 24x7 skillset based production support has allowed the client to focus on their core business.