Successful enterprises are aggressively leveraging information assets in real-time to contain costs and enhance revenue. It takes lot more than the traditional People – Process – Technologies. While they are a given and provide the essential framework, they are just part of the equation. What is increasingly becoming critical is enterprise's ability to adapt to the insights from the information to transform them into foresights in near real-time.
What has made this equation increasingly complex is the information itself -
Enterprises are trying to keep up with the 4V data challenge of Velocity, Volume, Variety and now its Veracity
To keep up, the technology and tools landscape is growing exponentially. Collaboration between public-private- academia communities is vital to success
Storage although cheap, micro miniaturized and ubiquitous has already lost the race with the pace at which information is being created
Universalization of information has put tremendous strain on compliance and security
Globalization and M&A activities have created competing forces to keep the foundation information models standard to allow seamless amalgamation of enterprise information assets
Technosoft's Info Edge Services (TIES) give you a range of information services you need from a partner who understands the complexity involved and is committed to solution and results-oriented delivery.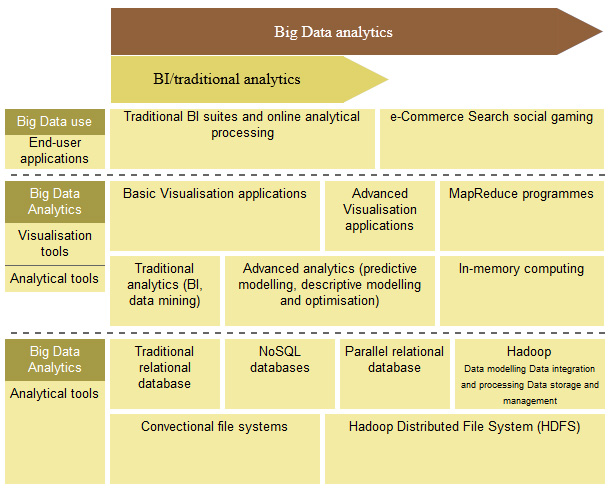 Big Data analytics
►
BI/traditional analytics
►
End-user applications
Traditional BI suites and online analytical processing
e-Commerce Search social gaming
Basic Visualisation applications
Advanced Visualisation applications
MapReduce programmes
Traditional analytics (BI, data mining)
Advanced analytics (predictive modelling, descriptive modelling and optimisation)
In-memory computing
Traditional relational database
NoSQL databases
Parallel relational database
Hadoop
Data modelling Data integration and processing Data storage and management
Convectional file systems
Hadoop Distributed File System (HDFS)
Consulting, Project management, and System integration services
►
Data Science for the Manufacturing Sector
Maximizing the life of assets is of critical importance to the profitability of the organization using it. Most organizations have progressed from reactive maintenance to preventive maintenance to condition based maintenance. As the gains from condition based maintenance level off, most maintenance groups are looking at predictive maintenance practices to provide the next phase of improvements in maintenance.
Today sophisticated algorithms can analyze hundreds of real time process, equipment condition, and ambience data to predict the onset of failures in the equipment. Technosoft has the experience and the expertise to help asset heavy organizations to reduce the mean time between failure (MTBF) and Mean Time to Repair (MTTR) while ensuring that spare parts are managed as the optimal level.
From Printers to Wind Turbines, our solutions have helped organizations leverage the power of algorithms on large sets of data to improve the life of critical assets.
Technosoft has been helping Fortune 1000 customers and SMBs for over 10 years in delivering Enterprise information projects and supporting their data operations leveraging multi-shore delivery model. Leveraging cross-domain and cross-technology/ tool experience and best practices, the data science practice is matured to offer broad range in the area of Machine Learning and predictive modelling.
Realizing the fast changing nature of the "information assets" our services * Target information Velocity, Volume, Variety and now Veracity to sharpen the edge * Go beyond traditional DW/BI to Machine Learning and Predictive modeling in the cloud * Leverage tools and technologies by collaborating with public-private and academia * Ensure compliance and security through strict governance * Assist organizations in M&A activities impacting information assets * Provide 24x7 availability and performance through monitoring, tuning and health check.
Technosoft Info Edge Services comprise Core Services, Value Services and Consulting Services.
In addition, based on its industry experience and best practices, Technosoft has created industry solutions and frameworks in the Retail, Finance, Telecom and Healthcare industries.
Store large quantities of unstructured data
Area of advancement: Data Architecture
Description: Big Data architecture, RDBMS
Application areas*:
Website click streams
Tweets and Facebook likes
Sensor data
Emails
Faster data access, storage and analysis
Area of advancement: Data Integration
Description: Big Data Integration Services, Data Migration, Data Management
Application areas*:
Real-time embedded systems
Algorithmic trading
E-Commerce
Social networking
Real-time analysis of high volumes of data
Area of advancement: Data Mining
Description: Text Mining, Taxonomy, Classification, Dynamic Neural Networks, Time Series Modeling, Event Sequence Analysis, …
Application areas*:
Risk management
Customer intelligence
Revenue optimisation
Assortment
Merchandise planning
Gain actionable insights from analytics and respond to issues instantly
Area of advancement: Data Visualization
Description: QlikView, Tableau, SpotFire, Shiny R, D3 JS, …
Application areas*:
Energy management
SEO optimisation
Real-time traffic congestion detection using GPS data
Technosoft has been helping fortune 100 customers for over 10 years in delivering enterprise information projects and supporting their data operations leveraging multi-shore delivery model and leading vendor as well as open source solutions. Leveraging cross-domain and cross-technology/tool experience and best practices, TIES is matured to offer broad range of turnkey project, lights-on-doors-open (LODO) as well as consulting services. Technosoft offers other complementary services including Application Life Cycle Management, Verification and Validation services, Mobility Services and Remote Infrastructure management and brings together all the required pieces to offer a complete turn-key solution.
Embed 'intelligence' using algorithms into your standard BI reports thereby shifting the burden of identification of appropriate action off the user and onto a computed metric.
'Service-products' development that combines state-of-art algorithms with integration and visualization technologies for replicable and customizable plug-and-play solutions.
01
A leading US retailer modernizes its data warehousing infrastructure to embrace scale and performance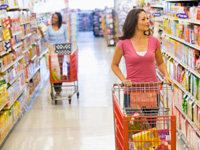 Our client wanted to move their existing legacy COBOL and mainframe based solution to one that was low cost yet could handle petabytes (PB) of BIG data while scaling gracefully with future growth. Technosoft migrated the legacy data and rules using automation to Hadoop and HDFS on parallelized low-cost machines achieving the expected performance and cost benefits in record time.
02
Using predictive analytics to predict network faults and perform capacity planning, a leading US Telecom service provider gains a competitive edge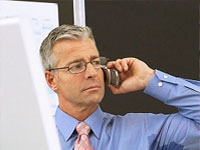 Our client wanted a solution that would help them predict network faults and perform capacity planning. To accomplish this, Technosoft implemented a complex, large and real-time binary Data Mining solution that required continuous collection of Terabyte+ data including 100s of metrics from a swathe of nationwide multi-technology wireless network switches. This help in the understanding of the health of the network, take proactive steps to prevent network faults and perform capacity planning.
03
A Wall Street giant dramatically reduces its risk exposure and puts a lid on spiralling out-of-support costs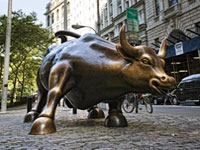 The challenge? Migrate a large volume of BI assets in a narrow time window. The Solution? A large and tedious migration of a large volume of business intelligence assets from archaic to the latest platform and spanning over 40 business areas in record time to avoid risk exposure and spiraling "out-of-support" costs. The team beat the odds using an ingenious solution and just-in-time automation.
04
A brand new casino creates a unified view of its customers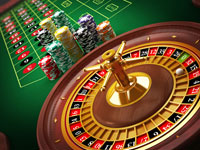 Implemented a ground-up DW/BI solution based on a leading MDM solution. Technosoft created a unified customer view from disparate systems such as salesforce CRM, Gaming, HMS, POS and loyalty systems. The result? Stunning info-visualizations of the in-room customer tracking their movement throughout their stay and even outside.
05
A global CRO sees in real-time the status of its training and compliance programs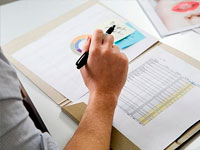 Our client needed to comply with an FDA mandate and required a system to understand the status of their compliance and training programs. Working through a very agile and interactive style with their SMEs, our experts understood their objectives and supporting information assets to iteratively create unmatched, intuitive visualizations showing all the KPIs while overcoming the technology and browser real-estate limitations.