01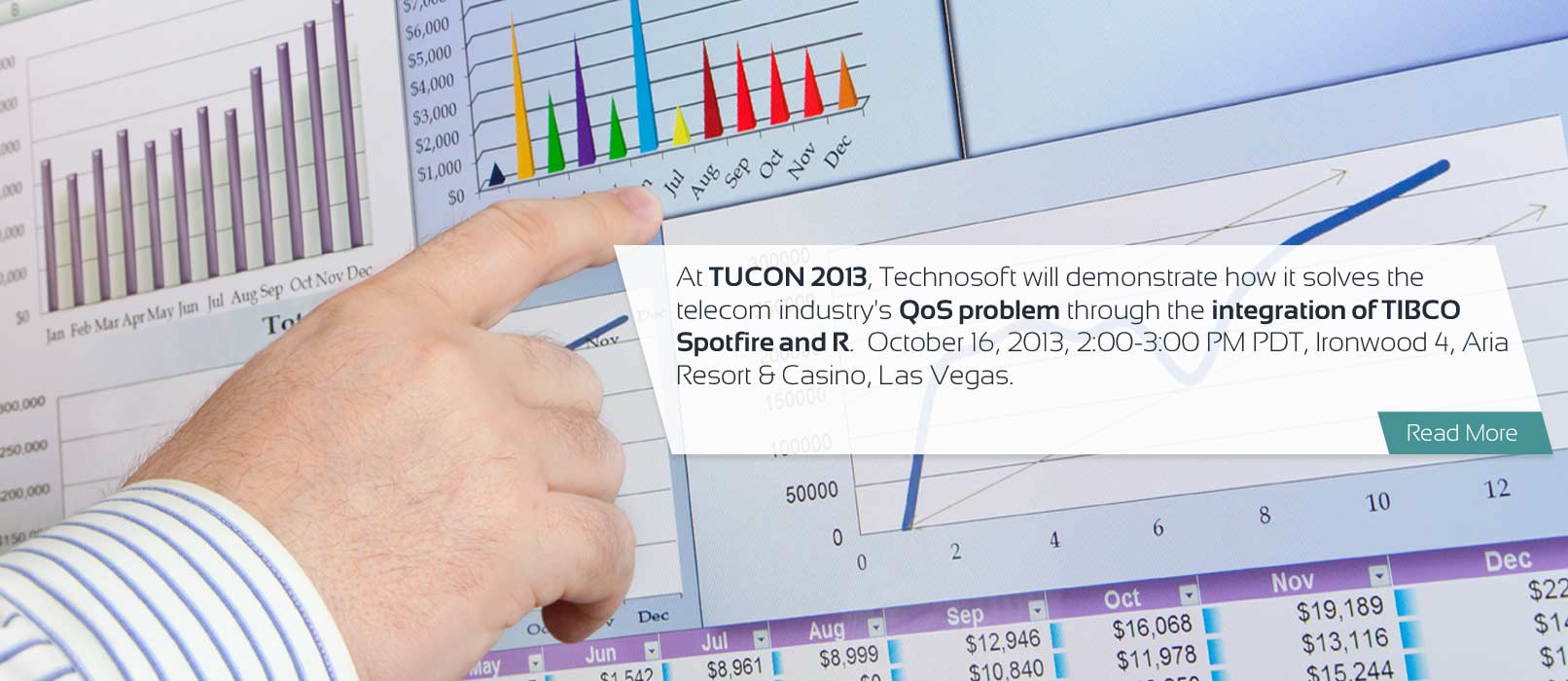 At TUCON 2013, Technosoft addresses one of the big unresolved problems of the global telecom industry - how poor Quality of Service (QoS) impacts business. Our demonstration is centered around how this problem can be solved through the integration of Spotfire and R.
QoS issues in the telecom industry leads to customer dissatisfaction resulting in customer churn and high service/repair costs.
You will see how predictive analytics can be used to enhance the quality of service of a telecom network and empowers service managers to drill down to levels never before possible.
This is made possible thanks to the power of machine learning models developed in R combined with the ease of a point and click interface through Spotfire.
How this is possible?
Developed advanced failure prediction model in R
Used standard Telecom equipment log files
Extracted SNMP traps from the devices before failure
These traps and the failures are representative of the state of the network (link up/ link down, Ready, Reset, etc.)
Created a table with the sequence of events occurred prior to failure
Used Frequent Subsequence Pattern Mining and Event Sequence Analysis to identify the frequently occurring events prior to failure This would help take preventive action thereby minimizing or reducing the production downtime
Integrated Spotfire and R to expose the R model details, results and tuning parameter of the analytical model
Demo details
Technosoft Presents: TIBCO Spotfire and R – A Killer Combo for Predictive Modeling
October 16, 2013 (Wednesday)
2:00-3:00 PM PDT (Pacific Daylight Time)
@ Ironwood 4
Aria Resort & Casino, Las Vegas
02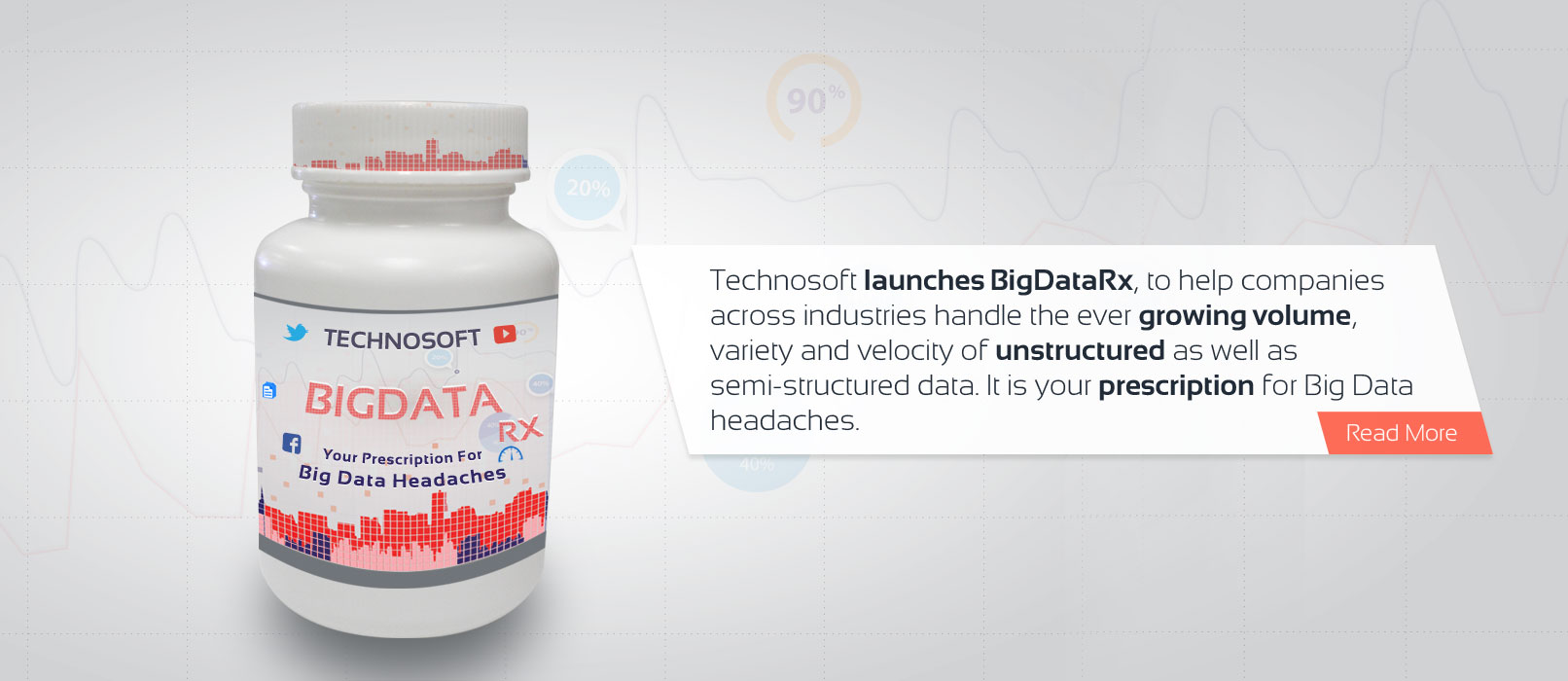 As new and ubiquitous sources of data such as documents, customer service records, pictures, videos and sensor data that are either unstructured or semi-structured are being thrown out with ever growing volume, velocity and variety never greater has been the challenge in both managing it, as well as making sense of it.
BigDataRx is focused on Data Architecture, Data Integration, Data Mining and Data Visualization and offers services that address the gamut of needs such as
Store large quantities of unstructured data
Faster data access, storage and analysis
Real-time analysis of high volumes of data
Gain actionable insights from analytics and respond to issues instantly
What enhances our ability to add value is our Big Data solution architecture that helps in the access of data from complex networks of connected devices, the analysis of the data in event streams, near real-time analysis of data-in-motion and the visualization of analytical results on a dashboard.
To know how BigDataRx can be the prescription you always needed, contact us at wecanhelp@technosoftcorp.com
03
Technosoft showed the way at the recently concluded 2013 National Forum on Data & Analytics conducted by the eHealth Initiative where Mahesh Naphade, Practice Lead of Technosoft's Data Sciences practice moderated a panel discussion with the theme 'Achieving Quality Improvement Through Data and Analytics'.
Most business leaders recognize that effective decision making is the key to business vitality, yet it is largely based on instincts. What they need is a sound data driven approach and the key to that is access to skilled professionals coupled with the next level of Business Intelligence that shifts the focus from past performance into predictive analytics.
We can help: Technosoft has a team of Data Scientists, Visualization Artists, Product Specialists and Domain Experts with 200 person years of experience and a proven toolkit that helps companies rapidly tap into existing unstructured Big Data assets.
So not only do you save on costs, time and efforts but more importantly you can adopt predictive analytics in a practical and meaningful manner.
To setup a no-cost and no-commitment consultation, contact us at wecanhelp@technosoftcorp.com